Fancyland™ Flying UFO Disc Ball
$14.99
$28.99
Save $14.00
Detail Product
Do you want to play catch the ball that is just more than an ordinary boomer one? Or you are looking for a soft plastic ball that not only ensures a firm grip but also upscale the catching abilities of friends, parents, and kids. Stop searching anymore, just get our Flying UFO Disc Ball. It keeps all players engage in the game with its transformable feature. Yes, you throw it as a disc and it automatically turns into a ball when landing.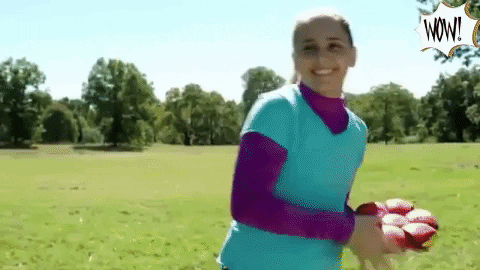 Features:


TRANSFORMABLE: A flying disc that turns into a ball on landing is a must-have in parks or picnics. Bid bye to the hassles that come with the ordinary throw the ball game. Now make your throw the ball game even more enjoyable with this Flying UFO Disc Ball.
FUN FOR ALL: It has been a peculiar design that makes it stand up and worth the price. Thrown as a disc to give it a sense of direction and it lands as a ball. In addition to this, this Flying UFO Disc Ball comes in attractive colors to attract everyone in the ground.
PRO DESIGN: Our Flying UFO Disc Ball is made up of soft non-toxic premium quality plastic. Furthermore, it has a chic neon finish and the flexibility factor making it easy to grip for throwing or catching purposes. It has survived many crash tests to show matchless durability.
FAMILY ACTIVITY: This Flying UFO Disc Ball develops a parent-child interactive relationship and promotes active sports among your kids. It also keeps your kids away from all digital gadgets.
AMAZING PLAYABILITY: It has a wide playability range. Play with it indoor or outdoor without having to worry about the damages. Great for parks, picnics, beaches, and daycares.
EASY TO OPERATE: It is easy to use, just throw and catch it. After playing, you can keep the Flying UFO Disc Ball in your bag without sacrificing the space.
A VERSATILE PRESENT: This Flying UFO Disc Ball is an amazing and unique present for several occasions for people of all ages: you are never too young or old to play catch the ball. You can also get it for your pets.
Specification
Premium Quality Material.

Available colors: Blue and Red

Amazing Present for all ages.

A great toy for 3+ kids.
Package includes