Fancyland™ Plastic Part Retreading Agent
Detail Product
Since your vehicle is in the sun for long hours, it should come as no surprise that plastic parts lose their color and their original appearance over time.

 

Use the retreading agent for plastic parts to restore your plastic and trim parts to their former glory!
It was specially developed to make faded plastic look like new and to prevent surface aging with minimal effort.

This solution leaves no unsightly marks on your vehicle after application.
Features:
Perfect effect: Effectively remove stains from the surface of plastic parts. Wipe off dirt easily without damaging the plastic objects of the leather.
Streak free: In contrast to other cladding products, your vehicle leaves no streaky residues for a high degree of clarity to ensure safe driving
Advanced protection: Prevent plastics from oxidizing and fading when exposed to sunlight. Made from environmentally friendly materials, with an oil-free formula, harmless and odorless
Save your money: Save yourself a monthly or frequent visit to car dealerships to have your plastic items repaired, refurbished or replaced. Simply wipe it with a sponge on the desired area until you achieve the desired result.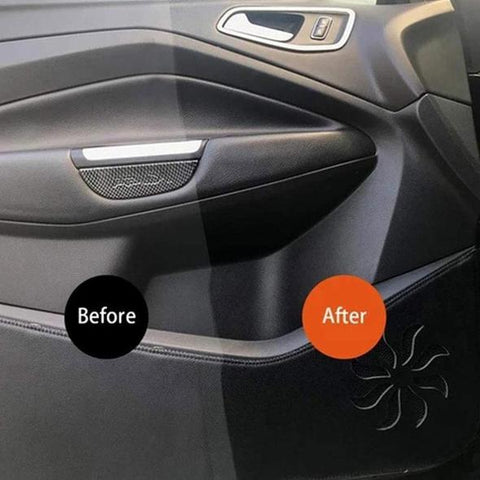 Specifications:
Size: 30ml,50ml,100ml

Weight: 40g,60g,120g
Package includes:
1 * 

Plastic Part Retreading Agent

1 * Sponge

1 * Magic wipe