Fancyland™ Cute Simulation Plush Squint Doll
£12.99
£25.99
Save £13.00
Detail Product
Notes: The materials used in this product are all synthetic, not real fur and leather.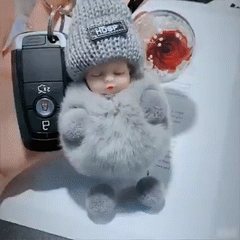 This is a stylish and cute furry keychain, Cute sleeping baby pattern, looks quite lovely.Fluffy ball has a great soft hand feeling.
Features:
Cute doll: cute Wool Hat Doll with artificial imitation hair is very vivid and cute.
Match with immortality flower: immortality flower is called "never wither", which means never wither love. It gives flowers eternal beauty.
Around the stars: the roses are real. It is our firm and persistent commitment to friendship, love and family.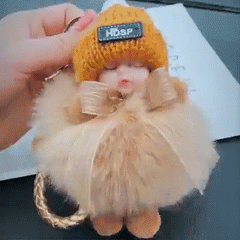 Specifications:
Color: White / Pink / Black / Red / Grey / Purple / Yellow / Rubber Pink
Material: artificial imitation fox/rabbit fur, sky star dried flower, metal keychain, silicone cute baby + wool hat
Type: Immortalized flower with leather rope / Bow with Bell
Size: 18 * 8cm
Commodity weight: Single weight is about 35.5g/Rope and flower is about 71.3g
Package Includes:
1 * Cute simulation plush squint doll