Fancyland™ Laptop expansion phone holder
£12.99
£25.99
Save £13.00
Detail Product
[Limited Quantity] - Will sell out fast!!!

Buy more save more

⭐Â?9% reviewers recommend this product.

100% Satisfaction Guaranteed
A Revolution of Phone Holder!

Have you ever encountered these situations: it is inconvenient to work with a mobile phone, and the efficiency is slow? Is it inconvenient to type on a mobile computer outside, too cumbersome? Looking down at the phone typing is too uncomfortable, bad for the cervical spine?

The new laptop expansion bracket perfectly solves these problems!
This product adopts ergonomic design, and the golden ratio of the viewing angle reduces cervical spine fatigue and effectively improves office efficiency.
Features:
Easy to use: 

It is very

 

simple to install

,

 

carry and use

. A protective sponge is attached to the magnetic contact surface to effectively protect your equipment.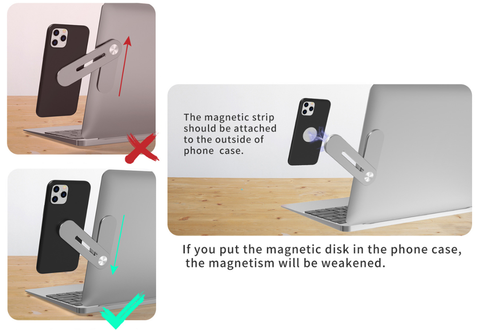 Does not hinder the screen: work and rest combined with work and study movie games live broadcast without delay.
Flexible swinging direction and easy contraction: every comfortable angle is suitable for you.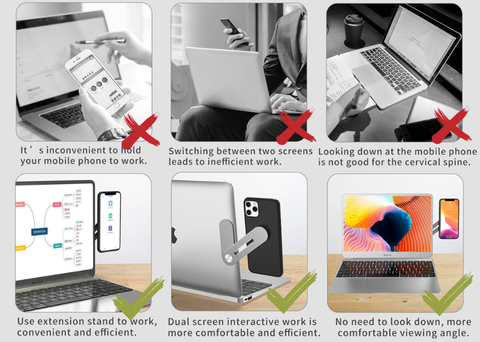 Just release, simple operation: innovative technology, automatic adsorption
Carry it at random, small and do not occupy space: follow the computer firmly, small size, understand space and understand you.
Specifications:
Material: Aluminum alloy

Color:ï»?Silver

Weight: 50g
Package included:
1 Laptop expansion phone holder