Fancyland™ Stand up weed puller
£29.99
£58.99
Save £29.00
Detail Product
Weeding is a tiring job and it really causes back pain. But, how can we maintain having weed-free yards and garden if we will not engage in this tedious work?
Make your garden weed-free using this Stand-Up Weed Puller - the vertical weeder tool for effortless weed pulling.
Suitable in removing roots of grasses, fruits, vegetables, flowers & more
Maintain a weed-free surrounding using this Stand Up Weed Puller and say goodbye to backache thereafter!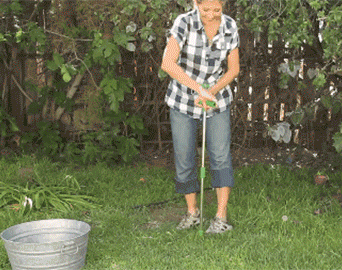 Features

PREMIUM QUALITY WEEDER

- This weed puller is made from quality metal material with stainless steel prongs. The handle has grooves for an easy and comfortable grip.

SAVE TIME AND ENERGY

- Effortlessly pull weeds from your garden without having to bend down or kneel. When you use the weeder to remove grass/flower which can assure minimum fatigue.

CAN PULL ROOTS

- Three steel teeth are long enough to efficiently remove grassroots.

EFFECTIVE

- The foot pedal lets you put enough force on the weed remover to penetrate the ground and grab the whole weed, including the roots, so it doesn't grow back.
How to use 

Identify which grassroots is to be removed
Push the prongs to the ground making sure to identified roots is in the center
Twist the puller to loosen the soil and let the tine grasps grassroots,
Pull out the weed
Eject/ Release the grass.
Specification

Material/s: Metal + Stainless Steel
Package includes