Fancyland™ The Spiritual Growth Bracelet
£11.99
£23.99
Save £12.00
Detail Product
Blossom from a caterpillar into a butterfly.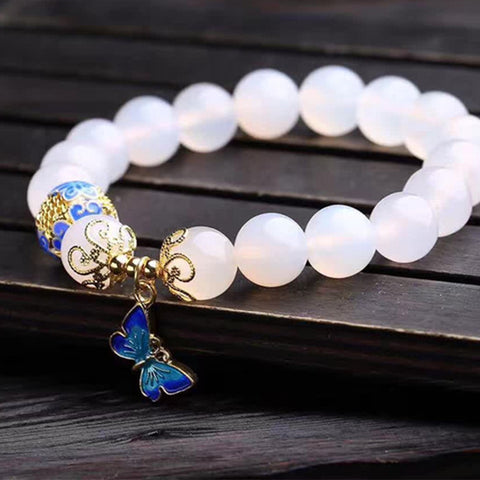 Features
Said to harmonize the masculine and feminine energies of the body, White Agate is traditionally a stone of balance. 
It increases concentration and empowers you to focus for longer periods of time, keeping you in that analytical mind-state for as long as you need to. However, the real power of the White Agate comes from its ability to unlock your spiritual transformation. Release worries and fears that lurk in the shadows, reminders of your past that try to hold you back, and embrace the soothing energy of these smooth white beads.
The pure color is often associated with angels and spirit guides. Similarly, the butterfly charm is representative of an otherworldly messenger that provides access to higher information. It's constant support, a source of encouragement that reminds you that you can reach your true potential.  
Specification
Material: White Agate
Bracelet type:

 bead

Rope type: elastic
Package Include